Goddess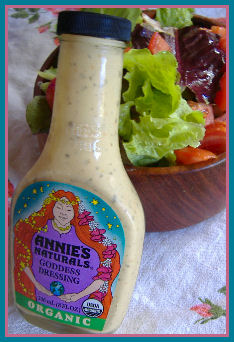 Today I can spoil myself like a GODDESS!
I have the day off and I will enjoy it with my favorite salad dressing Annies Goddess and greens from Kim's place.
I was lucky enough to get two out of three of the Netflix I have been waiting for. I am still waiting for THE SECRET, but I was able to watch PEACEFUL WARRIOR (very Zen) and WHAT THE BLEEP DO WE KNOW.
I plan on watching What The Bleep one more time because it is so amazing!!! I highly recommend it. :}
Posted by oziahz at 5:53 PM EDT
Updated: Monday, 23 July 2007 5:55 PM EDT