# 1 Merry Christmassssssss
Topic: HOLIDAY FUN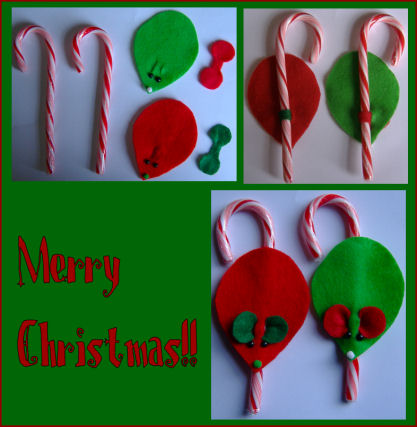 Merry Christmas to all of my friends.
These two little mice were a gift from a friend named Linda Throckmorton that owns a fabric store in Machias Maine called Ginghams.
Linda is a great crafter and quilter, and wanted me to share my little mice online.
This font is so cute it is called Christmas on Crack (LOVE IT)

I DID IT COLEEN, I DID ALL 25!!!!! WOOOHooooo.....I'm AWESOME!!
Now I'm going to treat myself to a little 80's Wham Christmas Song, and a juicy plump pomegranate to remind me of my home and family in California.
Posted by oziahz at 11:25 AM EST
Updated: Monday, 25 December 2006 11:41 AM EST