# 16 Thank You Tigerluxe!!
Topic: MY SWAPPERY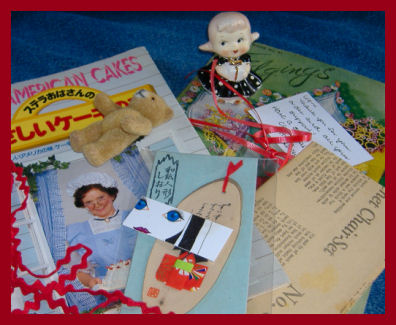 THANK YOU!!!
Wow. I wanted that cake book so badly when I had seen it on Flickr.
eeeeeeek!! :}
Thank You so much Rachael. I love my chiyogami bookmark, and I have already named the bear HENRY. I even kept all of the little puff snowflakes that were on the box. Your packages are always so special.

Posted by oziahz at 2:41 PM EST